Dr. Alexander Kynin passed away on November 16, 2020 as a result of a long illness. Dr. Kynin had a long, productive carrier in the field of physical chemistry. In 2006 he earned a title of TRIZ Master as a part of the first group of TRIZ Masters, certified under MATRIZ certification system.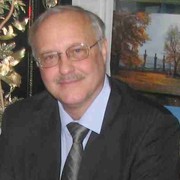 He was, first and foremost, a friend, a very productive scientist and a teacher.
Dr. Kynins legacy will forever remain in our hearts!
Presidium MATRIZ